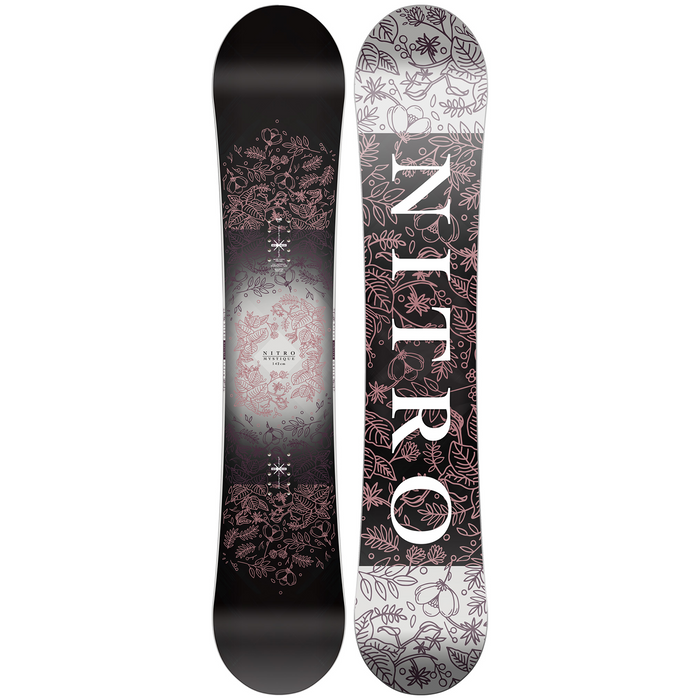 Nitro Mystique Snowboard - Women's 2023
Designed for those ladies looking for a forgiving, friendly, catch-free ride, and engineered with top-shelf technologies to help them turn every day into the best day ever on the mountain.
The Mystique offers a ride so comfortable and familiar it will be hard to let it go at the end of the day when the lifts close. We designed this mystical creature to be predictable, playful, catch-free, and forgiving by combining our Gullwing Rocker and Powercore II, which provides the perfect blend of stability and forgiveness. The Gullwing Rocker allows you to progress easily with reverse rocker in between the bindings, while the camber under your feet offers the response you need to ride away with confidence. Let the Mystique teach you her mysterious ways around the trail map.