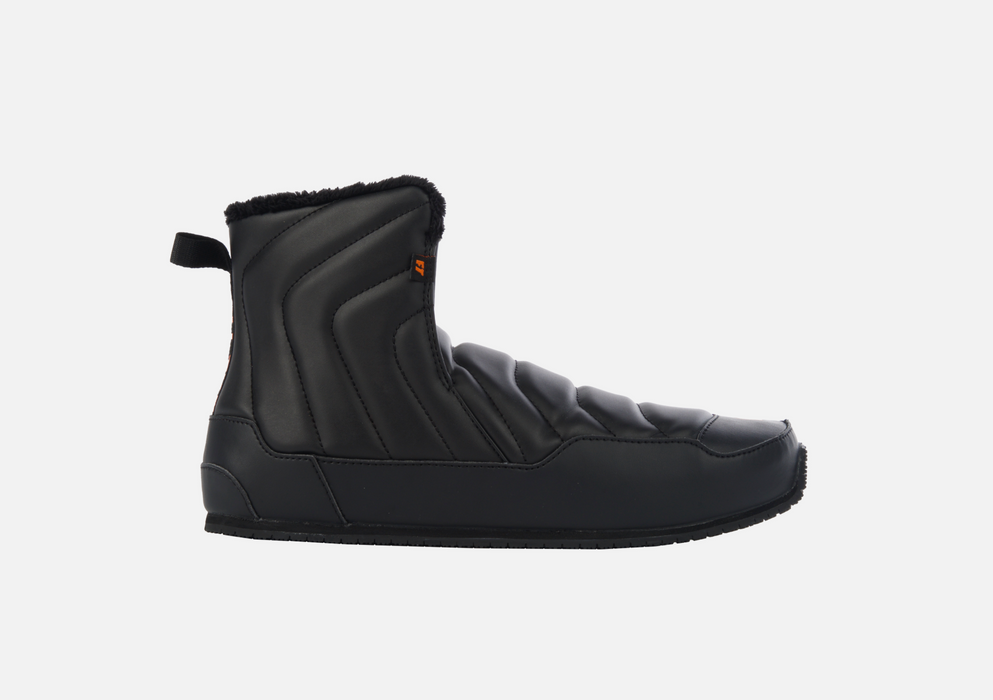 Full Tilt Après Bootie 1.0 2022
From the house to the mailbox, to walking the dog around the block, to grill mastering throughout the winter, and of course, scraping off the car and going to the mountain, these booties will keep your feet toasty warm.
 A thick layer of Intuition foam in the footbed makes these booties insanely comfortable, and they will even heat mold to your feet. Get them while they're hot because your cold feet can't afford another lap around the bar without them.

| Sizes | |
| --- | --- |
| Mens XS | 5 to 6 |
| Womens XS | 6 to 7 |
| Mens S | 7 to 8 |
| Womens S | 8 to 9 |
| Mens M | 9 to 10 |
| Womens M | 10 to 11 |
| Mens L | 11 to 12 |
| Womens L | 12 to 13 |
| XL | 13 to 14 |
| Womens XL | 14 to 15 |