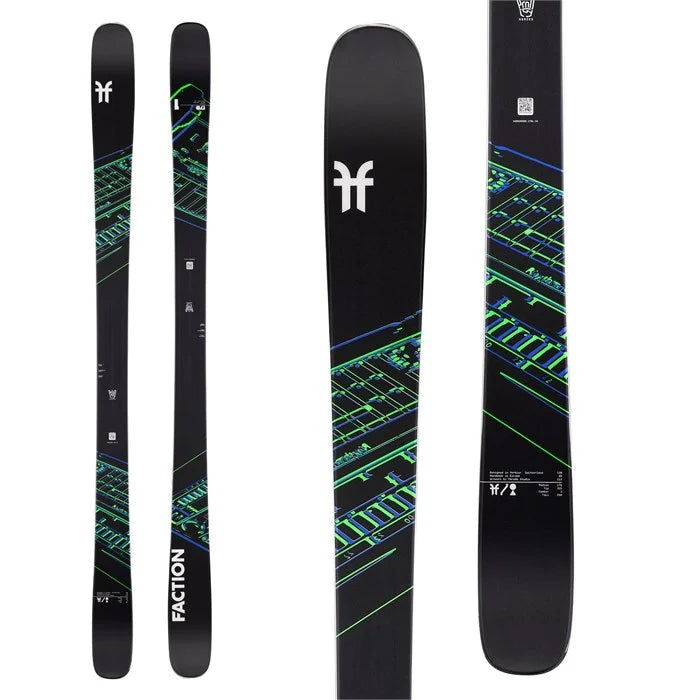 Faction Prodigy 1 (Ski Only) 2024
The Prodigy 1 mirrors the shape of the best-selling Prodigy 2, including our
award-winning Elliptical Sidecut design and a Full Strength Sidewall for top- notch edge hold. Compared to the Prodigy 2, it's 10mm narrower underfoot for precise handling in the park and on-piste, and its poplar core is bolstered by the inclusion of ash wood, ensuring it's ultra strong to withstand heavy stomps. Anti-Chip Micro-Cap construction in the tip and tail plus XL 2.5mm Edges ensures the ski is built to last.

Features

- Poplar/Ash Core
- XL 2.5mm Edges


Sizes: 164, 171, 178, 184
Dimensions: 120 - 88 - 112
Radius: 17m
Weight: 1750g
Profile: 315 - 3 - 250
Flex Pattern: 7