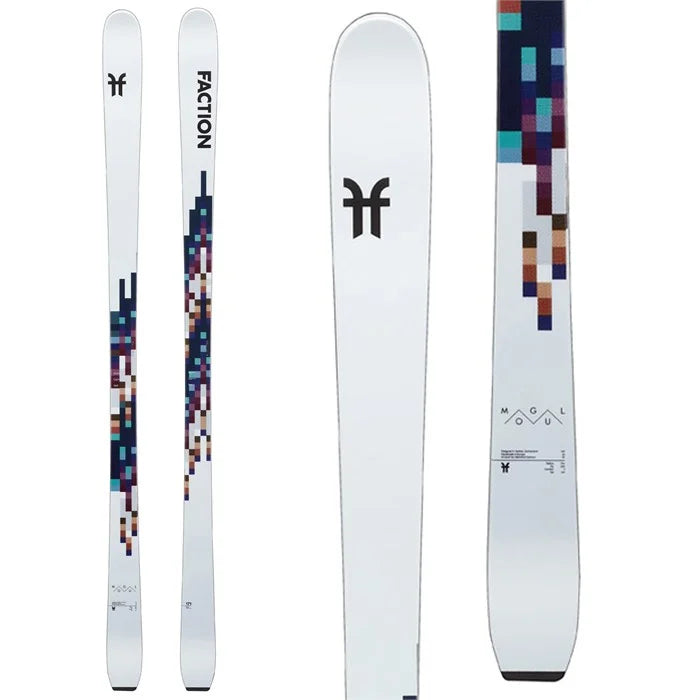 Faction Le Mogul (Ski Only) 2024
The Faction Le Mogul Ski Skis get it done with a narrow 66mm waist and smooth flex that let you slither between even the gnarliest of mogul fields with grace and flair.

Features

Poplar and Beech Wood core


XL 2.5mm Edges – Fractions of a millimeter might not sound like much, but when it comes to edges, it adds up. The 2.5mm edges stack an extra 25% of height on top of our already super-durable standard 2.0mm edges. This extra steel gives the rider a pair of skis that are going to take more abuse and last longer.
Sizes: 140, 147, 155
Dimensions: 100-66-90