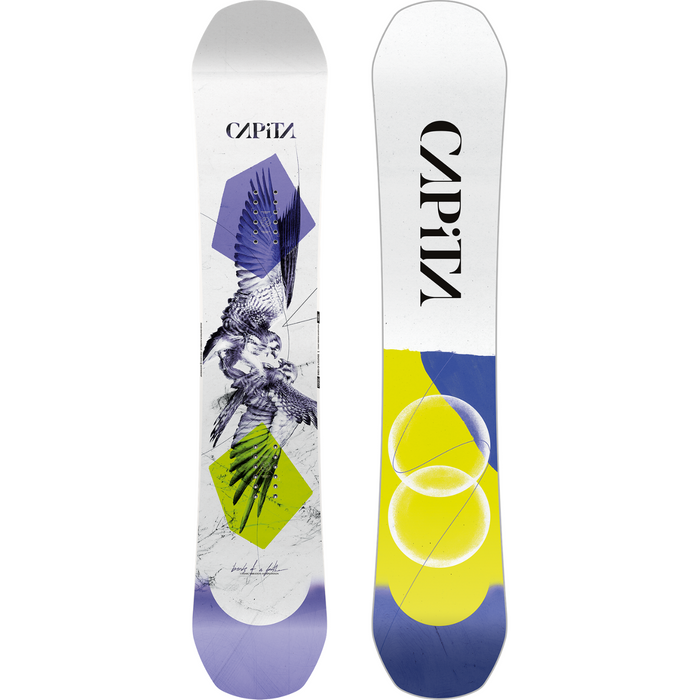 CAPiTA Birds of a Feather Snowboard - Women's 2022
 A technical dead ringer of the best-selling D.O.A. series, the Birds of a Feather offers all the performance of one of the most sought-after snowboards in the world replicated into flex patterns and geometric sizing to meet women's riding requests. This snowboard is so damn fun that the do-anything, go-anywhere Birds of a Feather is ready to change your riding forever.
With a medium flex that's easy to turn and an elongated effective edge ready to carve up the slopes, this hybrid camber, all-terrain destroyer has inspired countless knockoffs chasing its success. Such emulation comes with the territory given that the Birds of a Feather has won every major design award in the industry. 
With an all new Dual Blaster V2 Core and eight sizes to choose from, the Birds of a Feather is suitable for a wide range of riders and is ready to take your snowboarding to new heights.
 Flex: 5/10
Shape: True Twin
Base: Sintered